Exhibition: Documents in Black and White
Wednesday, October 5, 2016
through Friday, December 16, 2016
Special Collections & Archives exhibition cases, 1st floor, Olin Library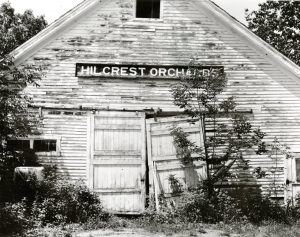 The exhibition "Documents in Black and White" consists of photographs from the Nancy Ottmann Albert Collection. Selected by the artist, the works span the thirty years she spent documenting New England's built environment. Inspired by Walker Evans and the FSA photographers, Albert (MALS '94) began to photograph textile mills and industrial sites throughout New England in 1981. Shooting black and white film in a medium format camera, she returned over the years to record their decline and disappearance. Further exploration led her to seek out other endangered structures and landscapes. These include mental institutions emptied by changing philosophies of treatment and a commissioned study of Long River Village, Middletown's oldest housing project, prior to its demolition. The exhibition also contains images of roadside and urban vernacular architecture; barns and abandoned homesteads; filling stations; drive-in theaters. All of the work, which includes gelatin silver photographs, was printed by the artist.
Artist talk by Nancy Ottmann Albert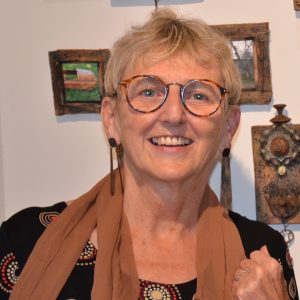 Friday, October 28, 2016, 7 p.m.
Develin Room, Olin Library
Free and open to the public.
Co-sponsored by the Friends of the Wesleyan Library.  For more information, email libfriends@wesleyan.edu.