Congratulations to the winners of the inaugural Friends of the Wesleyan Library Undergraduate Research Prize!  The prize recognizes students who have used library resources creatively and productively to complete fascinating projects.
Criteria:
The research project, widely conceived, could be from any undergraduate course taken in Spring 2016, Summer 2016, Fall 2016, or Winter 2017 from currently enrolled Wesleyan students.
Honors theses were not eligible.
Projects were evaluated based on the use of Wesleyan's library collections and resources as well as on the quality of writing and research.   The judges looked for evidence of learning about research techniques and the information-gathering process itself.
Rachel Rosenman ('17, Music and French) took first place with an essay titled "'Mais la musique demeurera toujours': Repurposing the French Baroque" (dir. Prof. Jane Alden).  The project's aim was to produce modern adaptations of French Baroque viol music and to consider these new editions within important historical and theoretical contexts.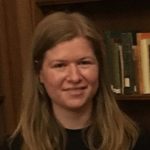 Second place went to Sara Feldman ('17, Anthropology and Dance), with a project titled "Hodu Lashem: Jewish Identities in India" (dir. Prof. Gina Athena Ulysse).  Her project was an ethnographic analysis examining peoplehood, nationalism, and identity formation through the lens of two distinct Jewish communities in India: the Bene Ephraim of Andhra Pradesh, India, and the Bene Israel of Mumbai, India.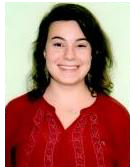 An article about Rosenman and Feldman appeared in the Wesleyan Connection.  
A special thank you to this year's judges: Dan Cherubin, Anthony Hatch, Kendall Hobbs, Diane Klare,  Michael Meere, and Meg Furniss Weisberg.
The winners were announced at the library's National Library Week event on April 11, 2017.  The first place award was $500, and the second place award was $250.  If you would like to help sponsor next year's awards, please email libfriends@wesleyan.edu.