The Friends of the Wesleyan Library
present
Wesleyan's Annual Constitution Day Lecture
"The U.S. Constitution, Puerto Rico, and the Unfinished Business of Realizing our Best Ideals"
by
Professor José Luis Morín
Chairperson, Department of Latin American and Latina/o Studies
John Jay College of Criminal Justice, City University of New York
Monday, September 18, 2017 — 7:00 pm
Smith Reading Room, 1st floor Olin Library
Wesleyan University, 252 Church Street, Middletown, CT  06459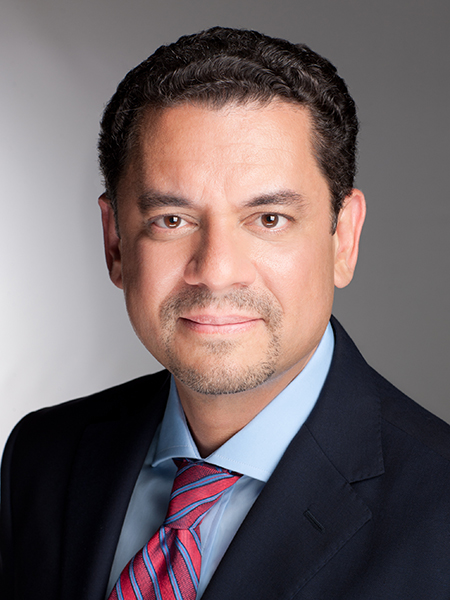 The U.S. Constitution, as interpreted by the U.S. Supreme Court, defines the political status of Puerto Rico, determining its economic, social and cultural trajectory from 1898 to the present.  This presentation examines Puerto Rico's status under the U.S. Constitution, exposing larger, enduring, and unresolved questions about race, racialization, and colonialism.  Professor Morín posits that understanding this island nation's current economic crisis and political conundrum is not possible without an awareness of the Congress's plenary powers under the U.S. Constitution, which, in turn, raises fundamental issues about the capacity of the United States to live up to its highest principles of democracy and human rights.
José Luis Morín is a Professor at John Jay College of Criminal Justice (CUNY) and Chairperson of the Latin American and Latina/o Studies (LLS) Department.  Professor Morín directs the Rossana Rosado Fellows Program, which provides unique internship opportunities to students, and he is the Associate Director of the Ronald H. Brown Law School Prep Program and the UHLC Pre-Law Pipeline Program, programs run in collaboration with St. John's University School of Law and the University of Houston Law Center that endeavor to diversify the legal profession.
A faculty member at John Jay College since 1998, his areas of academic specialization include domestic and international criminal justice, international human rights law, civil rights, Latina/o studies, and Latin American studies.  He is editor of Latinos and Criminal Justice: An Encyclopedia (2016), selected by Library Journal as one of the "Best Reference Titles of 2016," and author of Latino/a Rights and Justice in the United States: Perspectives and Approaches (2nd edition, 2009).  He has authored numerous articles and book chapters, including "The Social Condition of Stateside Puerto Ricans: Critical Needs and Policy Implications" (CENTRO Journal of the Center for Puerto Rican Studies, 2012); "Latinas/os and US Prisons: Trends and Challenges" (Latino Studies, 2008); "Global and Regional Human Rights Commissions (In M. Natarajan (Ed.), Introduction to International Criminal Justice, Cambridge University Press, 2011); and "Indigenous Hawaiians under Statehood: Lessons for Puerto Rico" (CENTRO Journal of the Center for Puerto Rican Studies, 2000).
Professor Morín has also held numerous administrative positions within the City University of New York. He has served as the founding Vice President for Academic Affairs and Provost of Stella and Charles Guttman Community College; Interim Dean of Undergraduate Studies at John Jay College; and founder and Interim Director of the CUNY-wide Latino Faculty Initiative.
Prior to joining John Jay College, Professor Morín was a visiting professor at the Center for Hawaiian Studies at the University of Hawai'i at Mānoa, and taught as a Revson Fellow at the Urban Legal Studies Program at City College of New York.  He also worked for many years as a civil rights and human rights litigator and advocate with organizations, such as the Center for Constitutional Rights and the Puerto Rican Legal Defense and Education Fund (now called LatinoJustice/PRLDEF).
A recipient of many honors and awards, Professor Morín was one of ten individuals selected nationwide for the Hispanic Association of Colleges and Universities (HACU)-Kellogg Leadership Fellows Program (2005-2006) and he is recipient of the 2007 "El Award" for outstanding contribution to the Latino community, presented by the El Diario/La Prensa, the oldest Spanish-language newspaper in the United States.  He is a graduate of Columbia University and New York University School of Law.
Free and open to the public.
libfriends@wesleyan.edu
www.wesleyan.edu/libr/friends