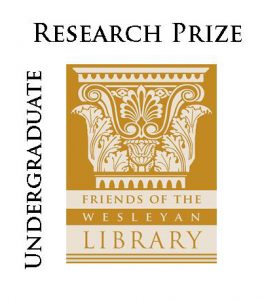 Entries are now closed for the second annual Library Research Prize competition.  We thank all students who have participated.  The jury looks forward to reading their papers and statements on their library research.  Winners will be announced at a special event in April.
To read more about the Friends of the Wesleyan Library Undergraduate Research Prize go to http://libguides.wesleyan.edu/libprize/home.
We'll take this opportunity to congratulate last year's winners again!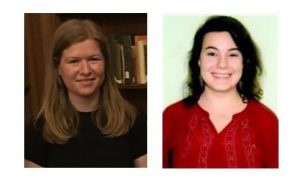 FIRST PLACE in 2017
Rachel Rosenman ('17 Music/French)
"'Mais la musique demeurera toujours': Repurposing the French Baroque" (Prof. Jane Alden)
This project's aim was twofold: to produce modern adaptations of French Baroque viol music and to consider these new editions within important historical and theoretical contexts.
SECOND PLACE in 2017
Sara Feldman ('17 Anthropology/Dance)
"Hodu Lashem: Jewish Identities in India" (Prof. Gina Ulysse)
An ethnographic analysis that examines peoplehood, nationalism, and identity formation through the lens of two distinct Jewish communities in India: the Bene Ephraim of Andhra Pradesh, India, and the Bene Israel of Mumbai, India.