The fun of the annual Friends of the Wesleyan Library book sale is not only coming across that classic history or philosophy text you've been hunting for, but also the bestseller you've been meaning to read, a beautiful art book at bargain prices, and a cookbook for adventurous meals.  Since the book sale is held annually during Family Weekend, it's become a tradition for students, parents, and alumni to return each year to look for something new to add to their reading lists, and they sometimes even donate books in advance of the sale to make room for their new purchases. All of their donations and purchases go to support library events and special projects.  This year the sale raised about $5,000.  Funds have already been allocated to co-sponsor student-organized lectures in the library and the Wesleyan Oral History project, and the Friends are looking forward to sponsoring other events in the coming months.
Thank you to all who attended, and to the numerous volunteers who helped make it possible!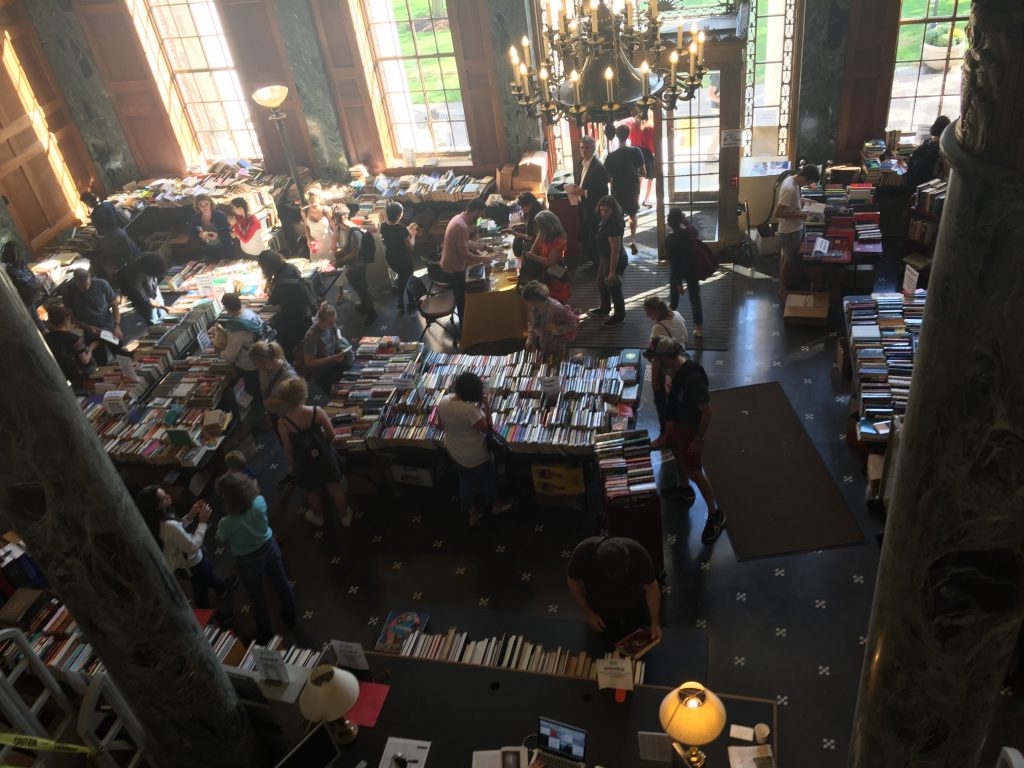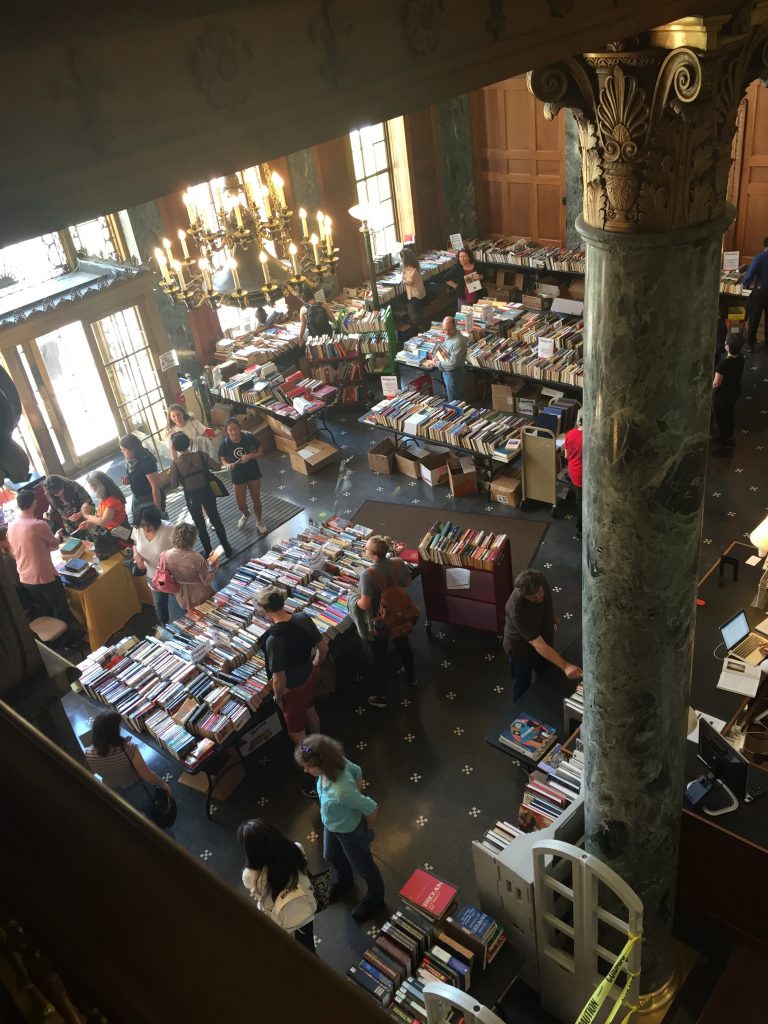 Photographs courtesy of Jasmine Cardi.