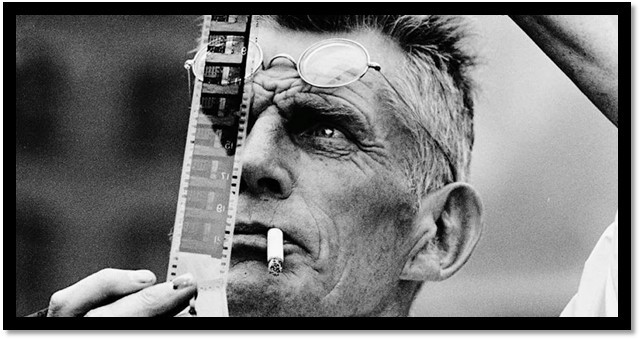 FILM by Samuel Beckett (1965)
and
NOTFILM by Ross Lipman (2016)
Samuel Beckett's FILM, made in collaboration with Buster Keaton, will be shown with NOTFILM, a documentary by Ross Lipman about the making of FILM.
Wednesday, October 16, 2019
8 p.m.
Powell Family Cinema, Center for Film Studies, Wesleyan University
Free and open to the public.
This event is a prelude to Homage to Samuel Beckett, a symposium celebrating the recent gift of Beckett letters and books by Dr. Jay '60 HON '96 and Sharon Levy.  The symposium will take place in the Smith Reading Room, Olin Library, on Thursday, October 24, 3-6 p.m.  Reception will follow.
For more information, contact Suzy Taraba, Director of Special Collections & Archives, staraba@wesleyan.edu or (860) 685-3375.